BOOST YOUR WELL BEING THROUGH MINDFUL MOVEMENT AND REDISCOVER FLEXIBILITY IN MIND AND BODY.
The Feldenkrais Centre Vancouver is an intimate studio, conveniently located in the King Edward and Arbutus area of Vancouver. We are easily accessible by public transportation and there is ample free parking.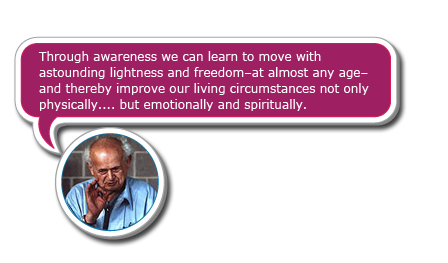 I am passionate about the benefits of the Feldenkrais Method and am very excited to share the work with you. I honour each student for who they are and help each person to learn, through easy movements how to rediscover flexibility in mind and body.
Vita Kolodny was educated as a nurse. She was introduced to the Feldenkrais® Method in the early 90s and was attracted to the method's focus on learning. Vita loves to teach people how they can become more aware of their movements to better use their bodies in ways that help prevent injury and contribute to well-being. She is continually intrigued with the positive impact of her daily practice of the Feldenkrais Method on all areas of her life. She graduated from a professional Feldenkrais teaching training program in  2003. In addition to running the Feldenkrais Centre Vancouver, she works occasionally as a community health nurse in Vancouver.
Our studio is a warm, inviting, home environment. Our teachers create an environment designed to enhance each student´s learning. We help each student learn to move within individual levels of comfort and ability and to expand  movement possibilities and enhance well-being.
Plan to come to the studio wearing loose comfortable clothing and please refrain from wearing strong scents.  Mats are provided.
Click here to find directions and information about the location of our studio.