The importance of rest
In our multicultural world many holidays are observed at this time of the year.
Jews celebrated the festival of Chanukah from Dec 6-13 this year.  Christmas is, as always, on Dec 25th. Kwanzaa, a week long celebration honouring African heritage, will be marked Dec 26-January 1. Epiphany (also known as Three Kings' Day) a Christian feast day, is traditionally observed on January 6 or sometimes the first Sunday after January 1. Chinese New Year is observed according to the Chinese lunar calendar and this year it falls on February 8, 2016.
My sincere apologies for any omissions of other seasonal holidays.
No matter what we observe, or don't, this time of the year is holiday time for many. Work places take time off, school is out, and many people travel to visit family and friends. It is a time for rest and rejuvenation, to recharge our batteries for the coming northern hemisphere winter months. In our busy world many of us don't adequately rest. For instance few take a dark holiday (turning off email and social media) so we are always connected.
It is important to rest and to take a break from routine to recover, recharge, reframe and renew.
Rest for recovery and observation is a central element of the Feldenkrais Method. More is learned and gained during the rest intervals than during the active phase of movements. It is when we take a break from "trying" to do the movements.
Our bodies and brain get a break so then we can resume our explorations afresh. Rest time  is when we notice the effects of the learned movements on the connections in our body and its contact with the ground. We take a few moments to sense our inner self and notice the subtle changes in our thinking, feeling and sensing and to pay attention to our breathing. When we stop movements with a big sigh that is often a sign that we were not previously breathing as freely as possible.
To extend your rest and rejuvenation when the official holidays are over, I invite you to a class, workshop or individual session. Your body, and brain, will love you.
Our winter session begins on January 12th, January 6th at the JCC.
The full schedule can be found here.
If you are lucky enough to be taking this kind of holiday, enjoy and take time to walk barefoot on the warm sand. Feel the effects throughout your whole body.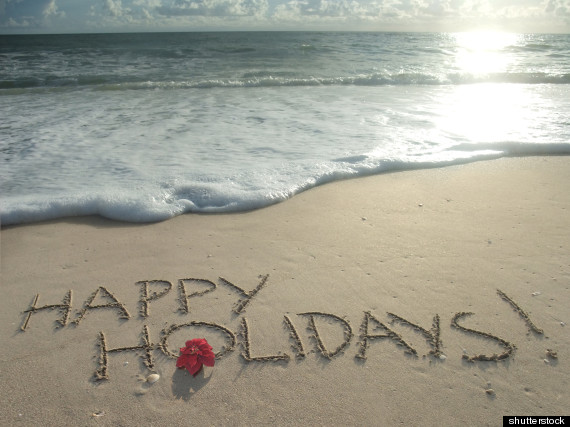 And if you are having a winter holiday or staycation, my wish is that you have fun times with family and friends with good food, laughs and memories.
Happy holidays and Happy New Year.