Finding Support
As the beautiful BC summer winds down, I am preparing to start an 18 month graduate program for Feldenkrais practitioners with my teacher in Seattle. The first segment is Labour Day weekend so no goofing off for me the last long summer weekend!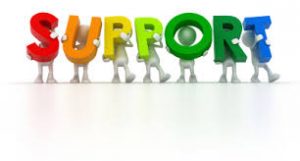 The theme of the training is "ideal organization and profound strength."
Many people don't attend classes like Feldenkrais, Tai Chi or yoga thinking the classes are too slow and therefore they won't build muscles and get stronger.  While maintaining muscular strength is important, my Feldenkrais work over the years has convinced me that weight training is not enough. We also have to find ways to support ourselves, physically as well as metaphorically, in order to gain and maintain flexibility and to be strong and vital.
To prepare for the workshop I have been playing with some Feldenkrais concepts and lessons to further develop my understanding of how to be better organized in order to find support for everyday actions and activities. In Feldenkrais we talk about skeletal support, how to find the connection from the bones of our skeleton for more effective movement. For instance what do I do when I want to lift one leg while I am lying on my back with my feet on the floor? What about when I have a big roller along the length of my spine? Where do I feel the connection of my leg in my back so that I can sense that the leg I want to lift  feels weightless?  Where do I find the counterweight for the movement?  When I begin to walk how do I lift one leg to step forward in such a way that I can feel the support in my hip joints and my back and I can stay tall? If I have to sit and work, how do I connect into my sitting bones in a way that the rest of my trunk, head and neck find support?
I spent a lot of time outdoors this summer, a perfect laboratory for my explorations. While hiking I was imagining moving forward from my lower back rather than only focusing on the pull from the front leg.  While cycling I feel my leg beginning in my lower back as I push and pull through the cycle stroke.  I am continuously looking for better ways to support myself.
How do you support yourself so you can be as active and vital as you would like?
FILED UNDER: NEWSLETTERS, WORKSHOPS, CLASSES, EVENTS TAGGED WITH: AWARENESS THROUGH MOVEMENT CLASSES, BACK, CYCLING, FELDENKRAIS CENTRE VANCOUVER, FELDENKRAIS METHOD, FLEXIBILITY, HIKING, PAIN, SUPPORT, VITA KOLODNY